Want to be a coach? You can now become a coach for your children, your league, your friends by taking the first course to be offered by Zoom session.
The Community Sport Initiation course is availble for you.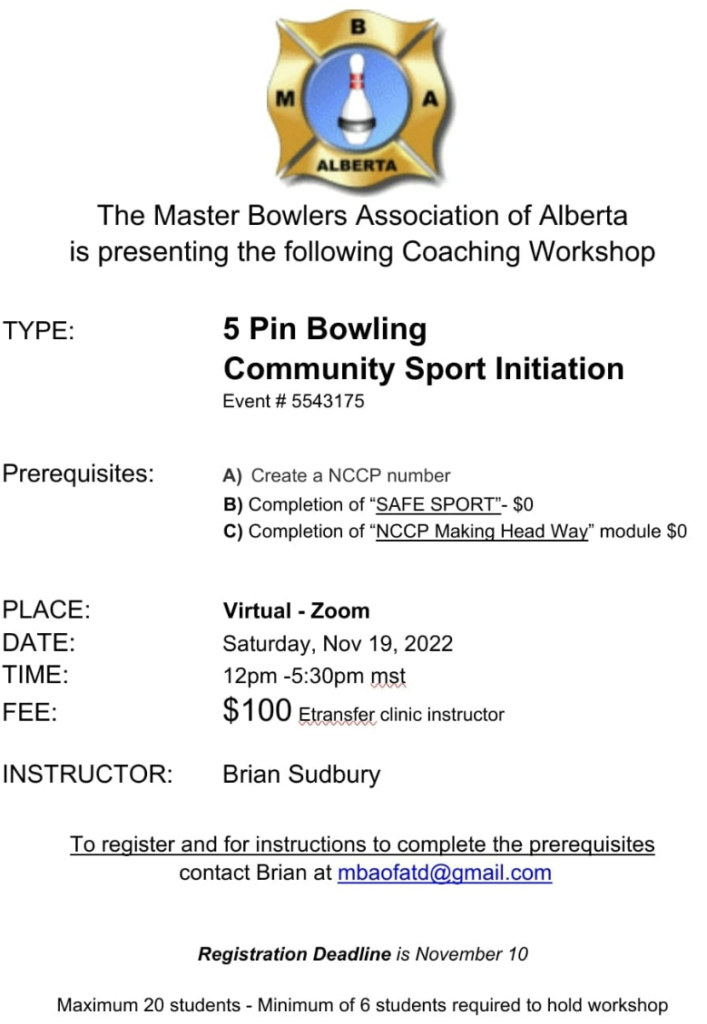 Contact Brian Sudbury for details / to register / to make payment.