2023 – 2024 Tournament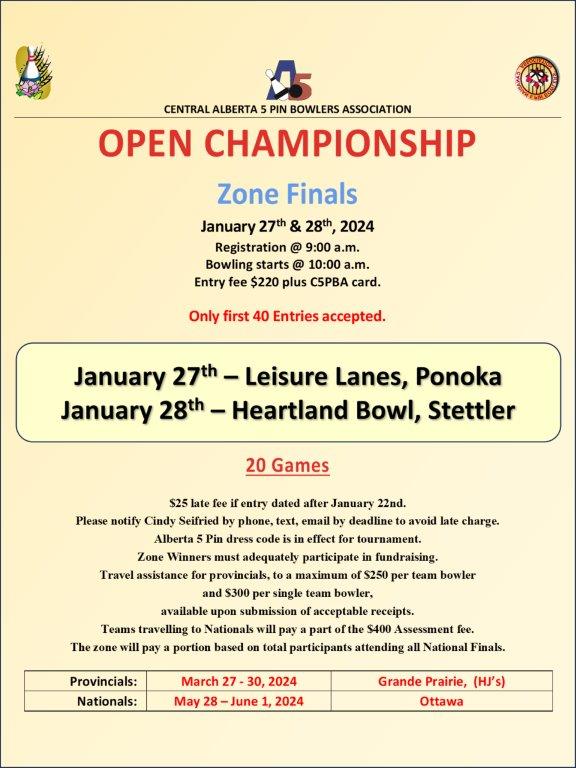 Read the Open Format

To enter the tournament you have the following options
In either case before the tournament you need to
purchase your Alberta 5 Pin card online
or purchase your membership through your own bowling centre.
Any mailed items should be sent to
Central Alberta 5 Pin Bowler's Association,
Box 997, Blackfalds, Ab. TOM OJO
Entry Form
---
2022 – 2023 Zone Open Championship Scores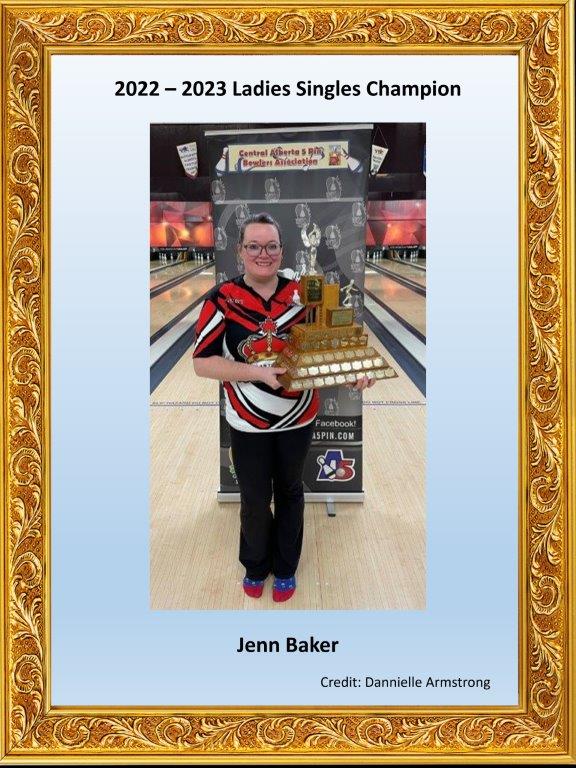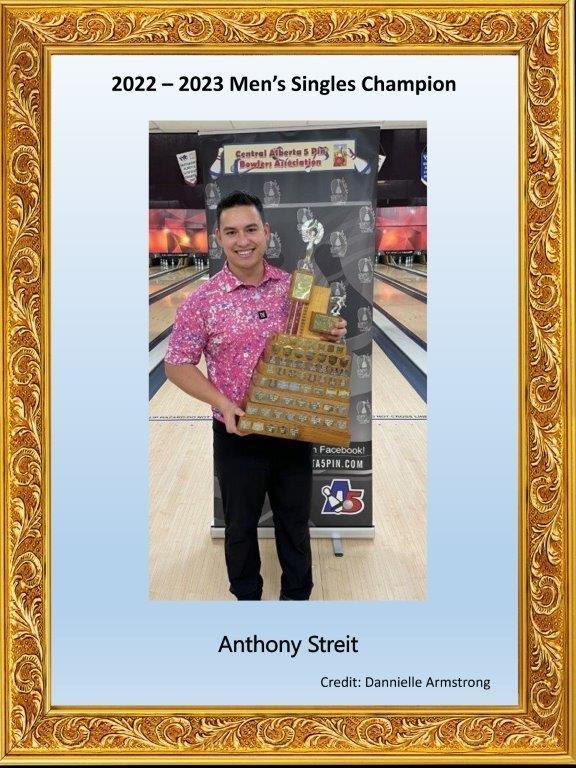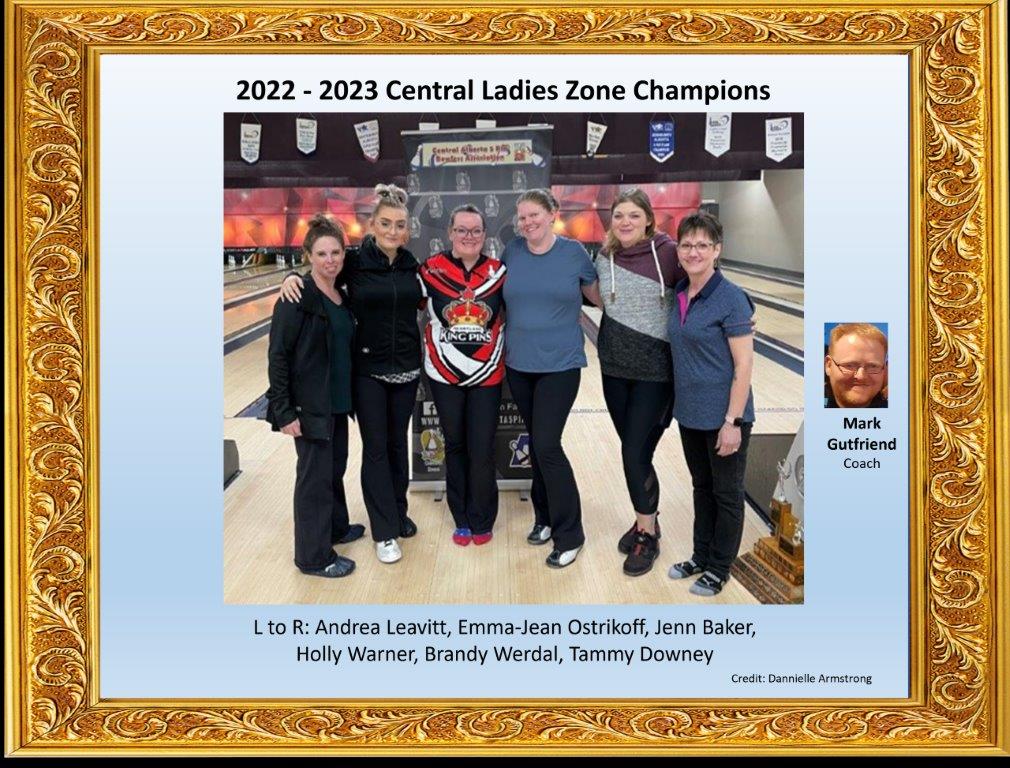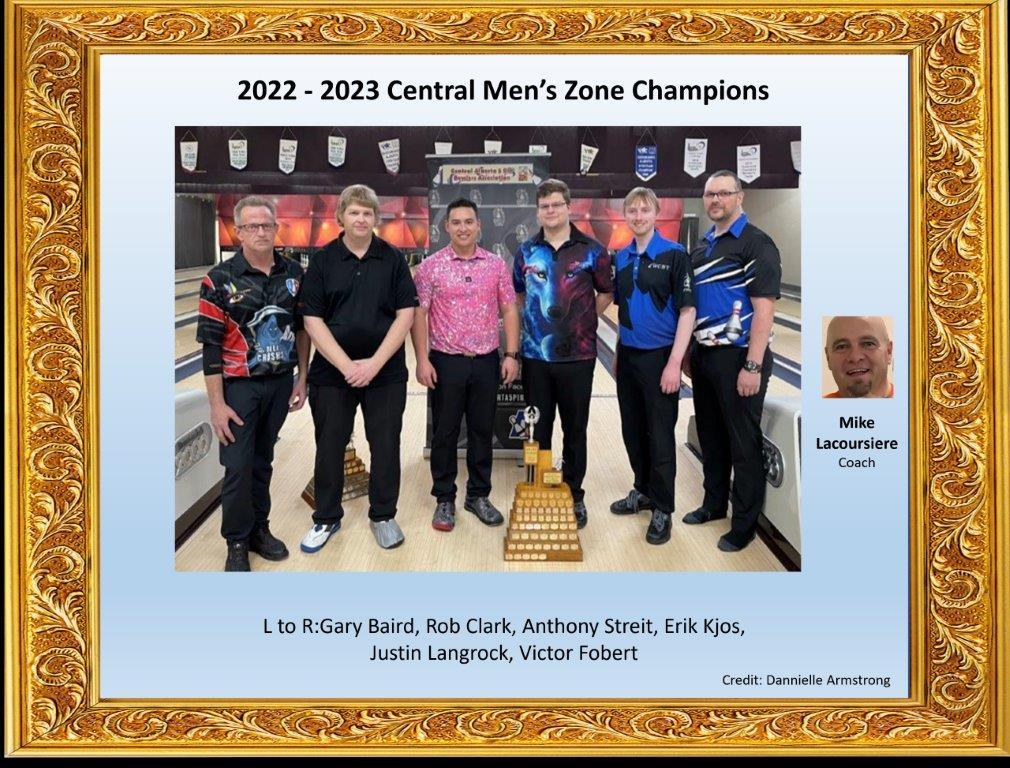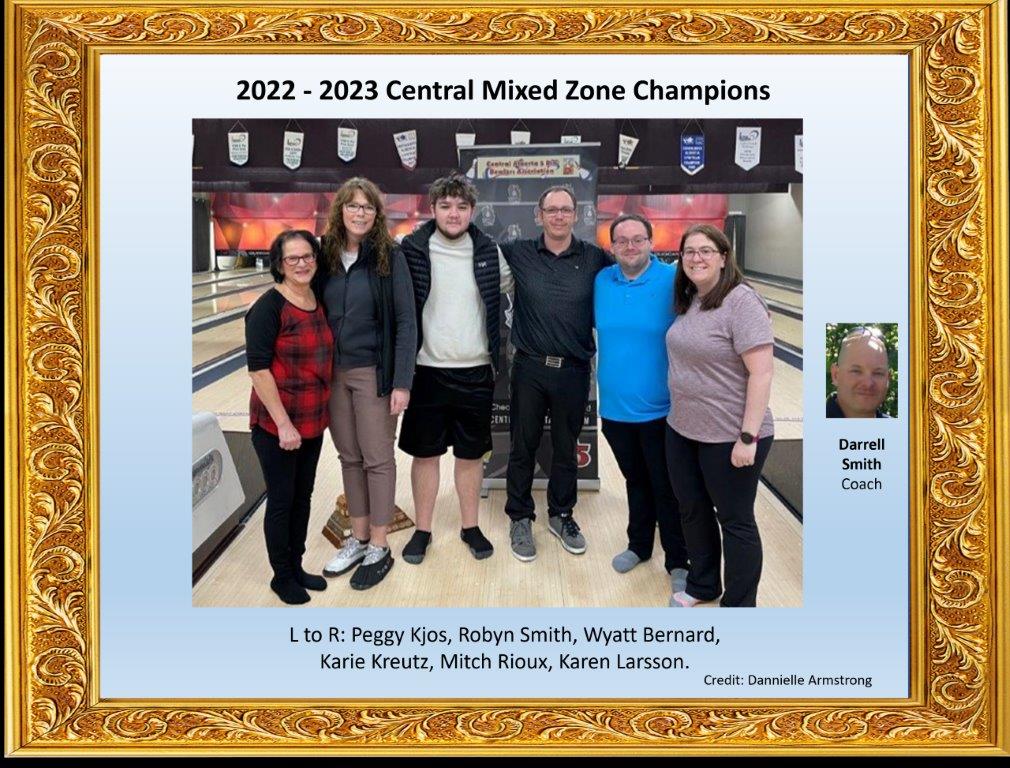 Central 5 Pin Manager for the Open
Cindy Seifried
Thank you to
Heartland Bowl, Innisfail Bowling Lanes and Heritage Lanes
for hosting our event
Date
EVENT
Location
Other information
Sat.
Jan. 28

LADIES


Day 1

Zone Championship
Heartland Bowl, Stettler
Registration 9:30 a.m. Start 10:00 a.m.
Sat.
Jan. 28

MEN


Day 1

Zone Championship
Innisfail Bowling Lanes
Registration 9:30 a.m. Start 10:00 a.m.
Sun.
Jan 29

Everyone


Day 2

Zone Championship

Heritage Lanes, Red Deer
Start 10:00 a.m.
Apr. 5-8
Provincial Championship
Calgary
20 Games
May 30 – Jun. 3
National Championship
Bonnie Doon,
Edmonton
Teams and Singles events
Read and Understand the Event Format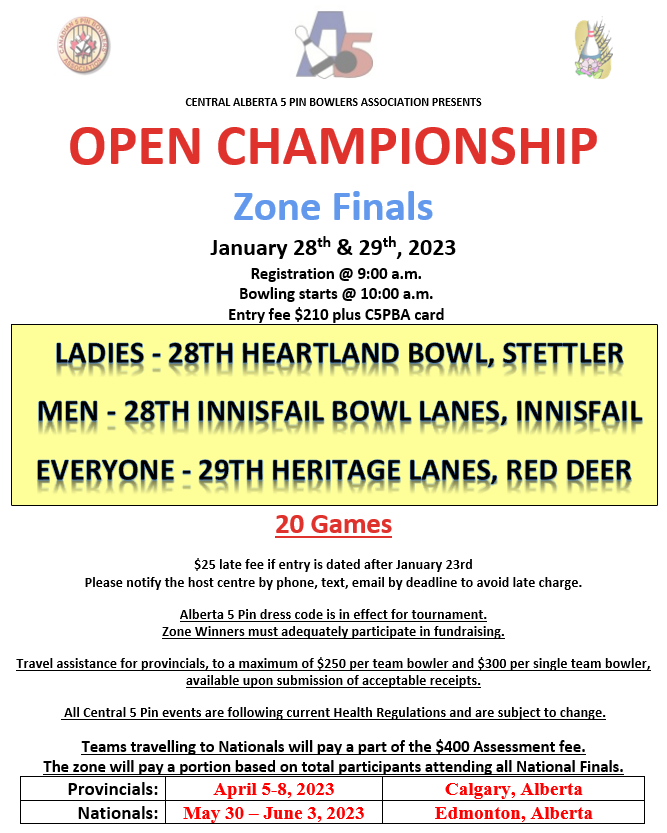 REGISTRATION
Enter either by
Using the online form below
if paying Electronically, make payment to [email protected]
or
The entry period for the Open is now closed.
Anyone who would like to see if there are still openings, or withdrawals, can contact Cindy directly at


[email protected]
ONLINE ENTRY –
2023 -2024 Available October 2023
More details by e-mailing: [email protected]
---
ZONE RESULTS
Tournament Results for Ladies and Gentlemen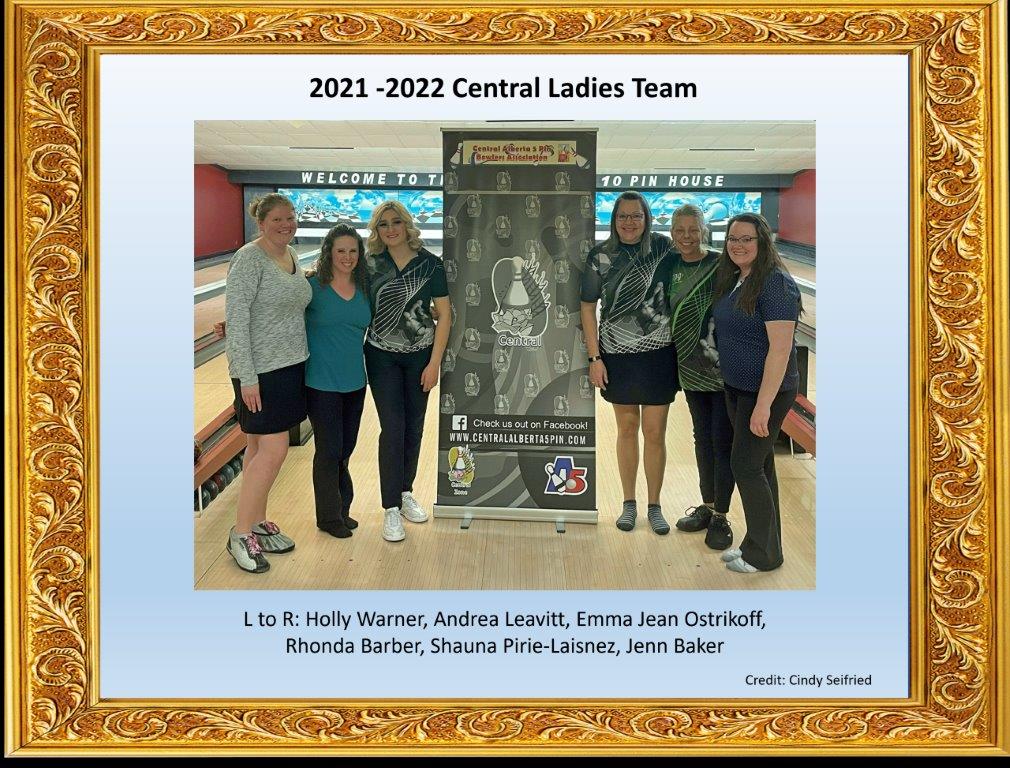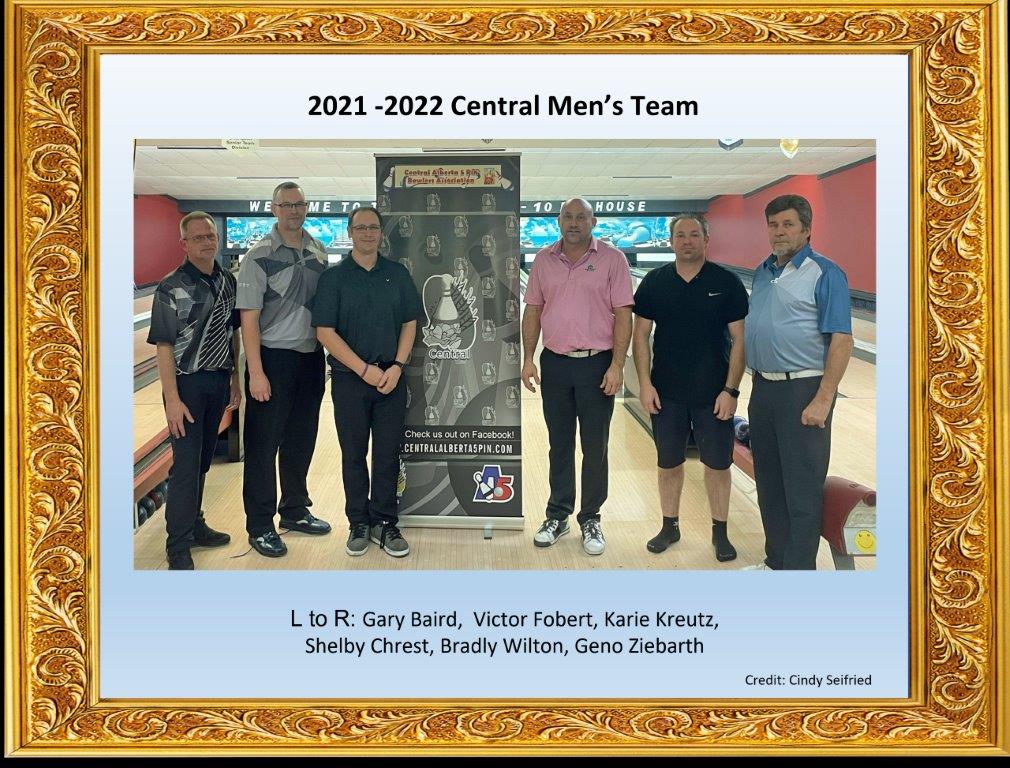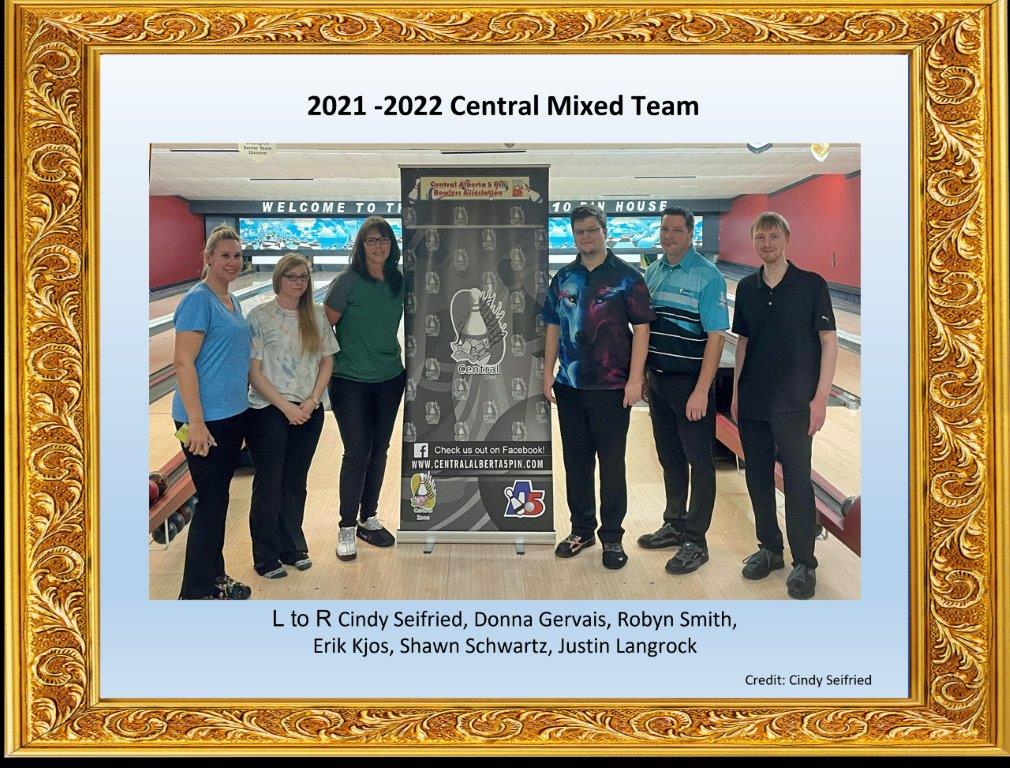 ________________________________________________________
Covid restrictions are in effect for all Zone and Alberta Events,
The following regulations will apply
All persons in the building aged 12 and up must provide valid:
proof of double vaccination, or
proof of a privately-paid negative rapid test result taken within 72 hours of service, or
documentation of a medical exemption.
In addition
Face masks are required in all areas of the bowling centre, except when on the lanes
How to Enter
You must be a current member of the Canadian 5 Pin Bowlers Association. To purchase a membership online use this link, or you can purchase your membership at your local 5 pin centre.
Then select one of the following options