Date
EVENT
Location
Other information
Sunday, Dec. 11th
Zone Championship
TABB LANES, CAMROSE
Registration a.m.
Start a.m.
5 games
Jan. 14 & 15
Provincial Championship
Lethbridge
9 games bowled over two days
Apr. 27 – 29
National Championship
Thunder Bay, Ontario
Top two provincial teams go to the National event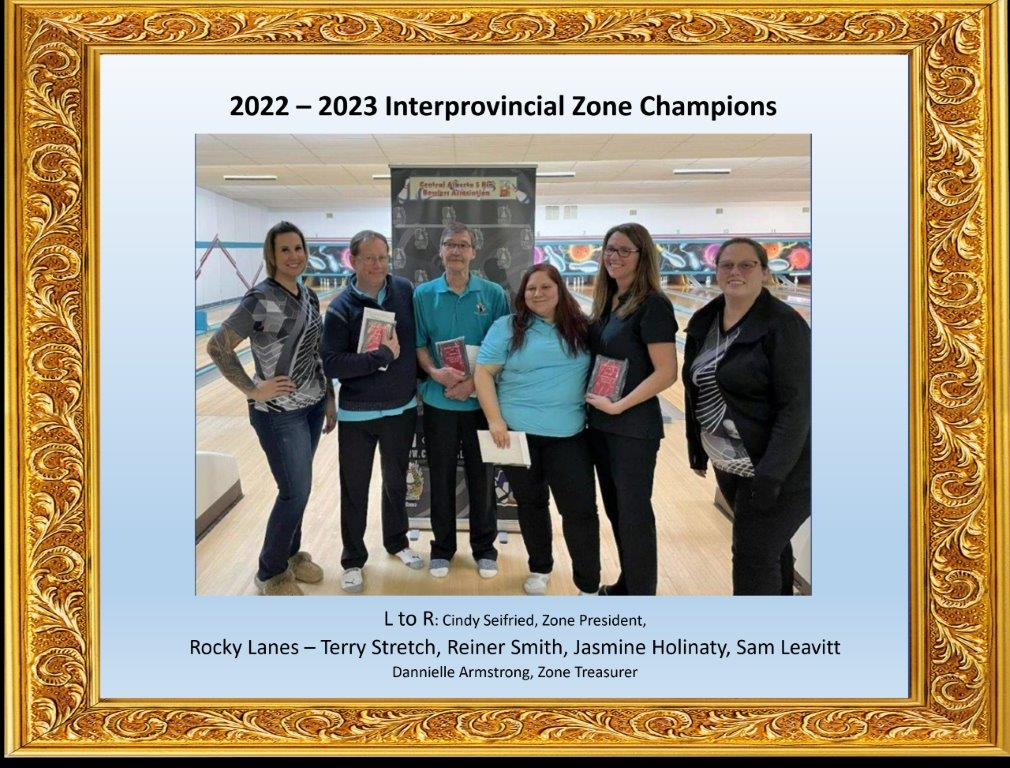 For Proprietor full Package of Information with poster
For Bowlers read and Understand the Event Format
Enter either by
Using the online form below
if paying Electronically, make payment to PRES@CENTRALALBERTA5PIN.COM
or
On Line Entry Form
More details by e-mailing: gen@centralalberta5pin.com
---
2021-22 PROVINCIAL CHAMPIONSHIPS
The North and Central Zone "B" teams have won the right to compete at the Canadian Interprovincial Championships.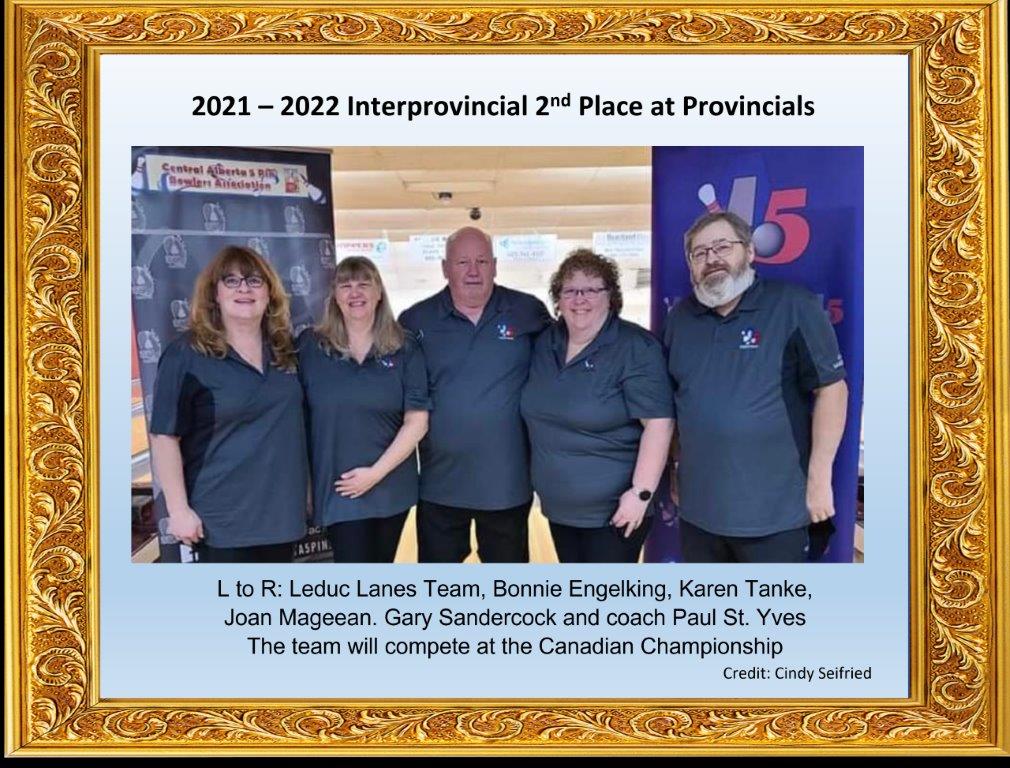 Bonnie, Gary and Paul were on the 2019 team which won the Canadian Championship.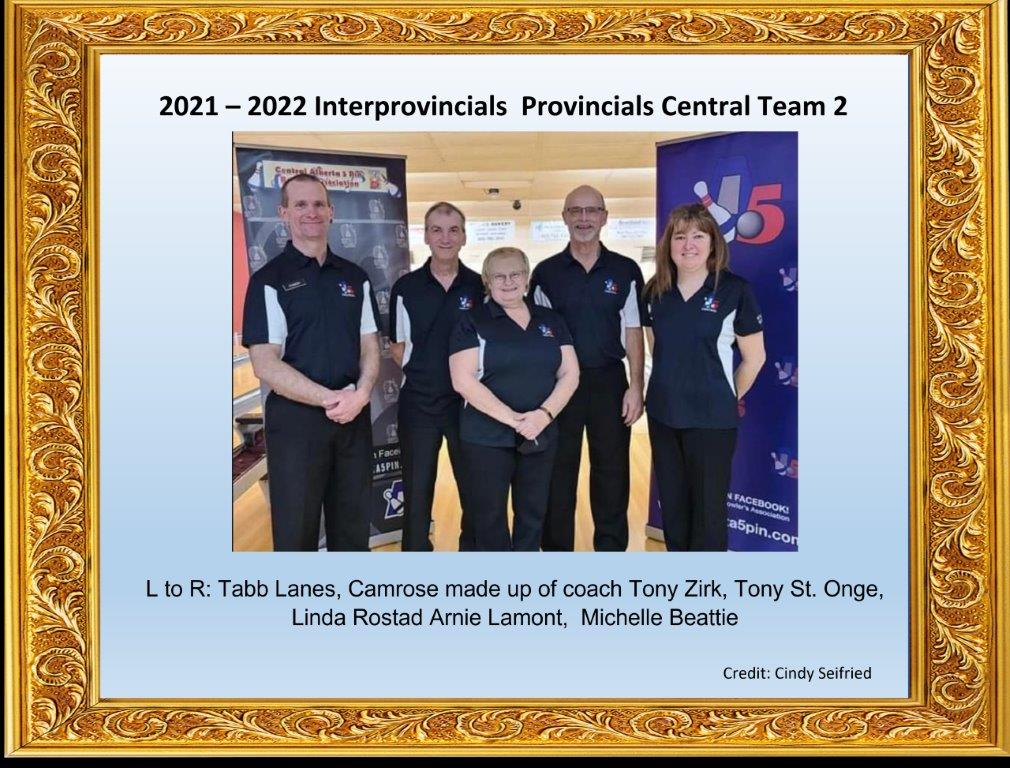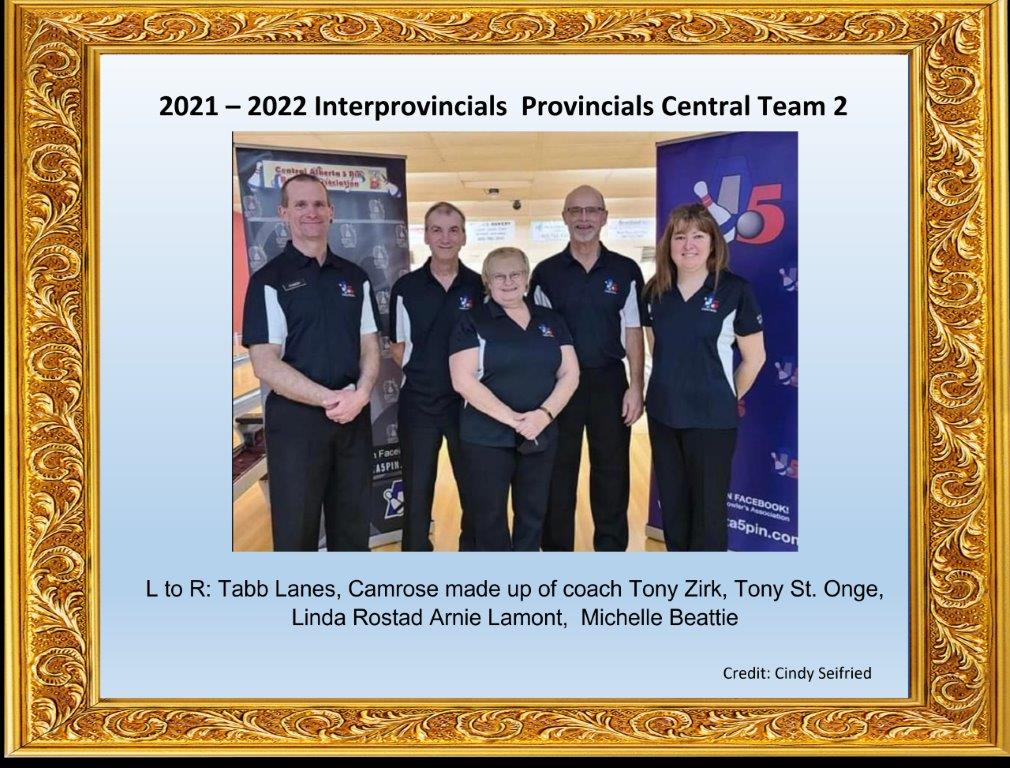 The Central "A" team came 8th out of the 10 teams competing.
Tournament Information on the Alberta 5 Pin website
The tournament was held January 15 & 16 at Heartland Bowl in Stettler – thank you to them for hosting
10 teams, two from each zone compete in pins over average event with the top two teams going to Kelowna/Vernon region of British Columbia.
---
ZONE CHAMPIONSHIP
The Interprovincial Zone Championships were held at Riverside Bowl on Sunday, December 5, 2021.
The top two teams go to the Provincial Championships in Stettler on January 15 & 16.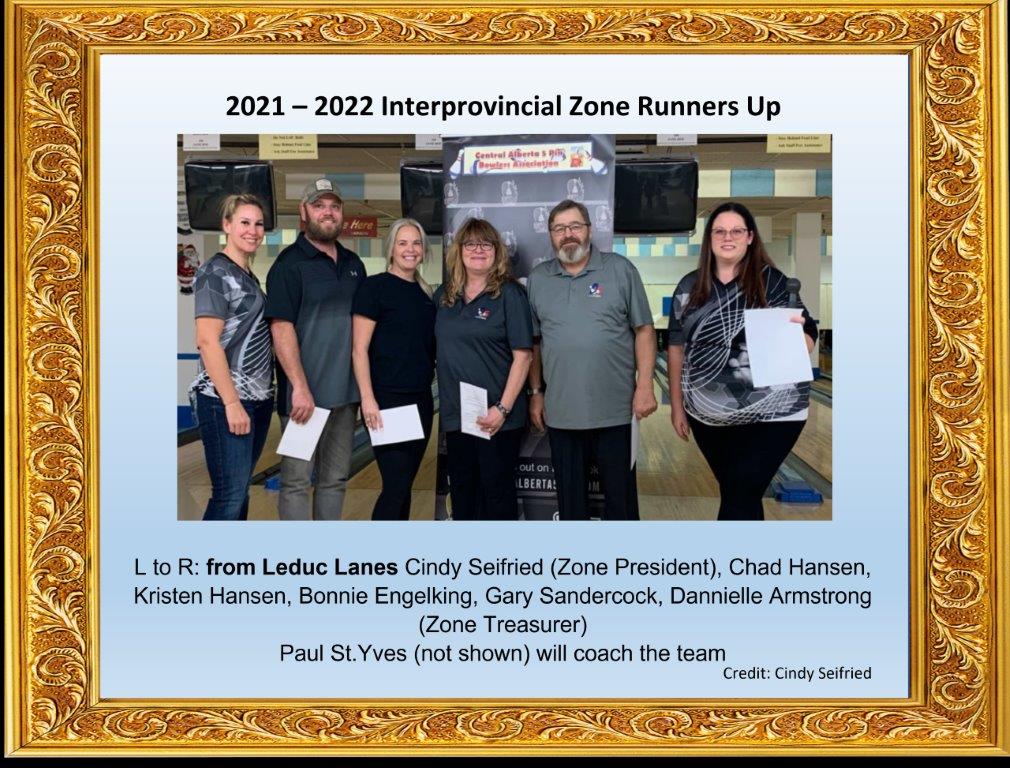 Bonnie and Gary were on the team which won the National Championship in the 2018 – 2019 Season. Paul St.Yves was their coach.
The Zone Results can be seen here
Thank you to Riverside Bowl in Red Deer for hosting the event.
---
Covid restrictions are in effect for all Zone and Alberta Events,
The following regulations will apply
All persons in the building aged 12 and up must provide valid:
In addition
Face masks are required in all areas of the bowling centre, except when on the lanes
---
How to Enter
You must be a current member of the Canadian 5 Pin Bowlers Association. To purchase a membership online use this link, or you can purchase your membership at your local 5 pin centre.
Select from one of the following two choices